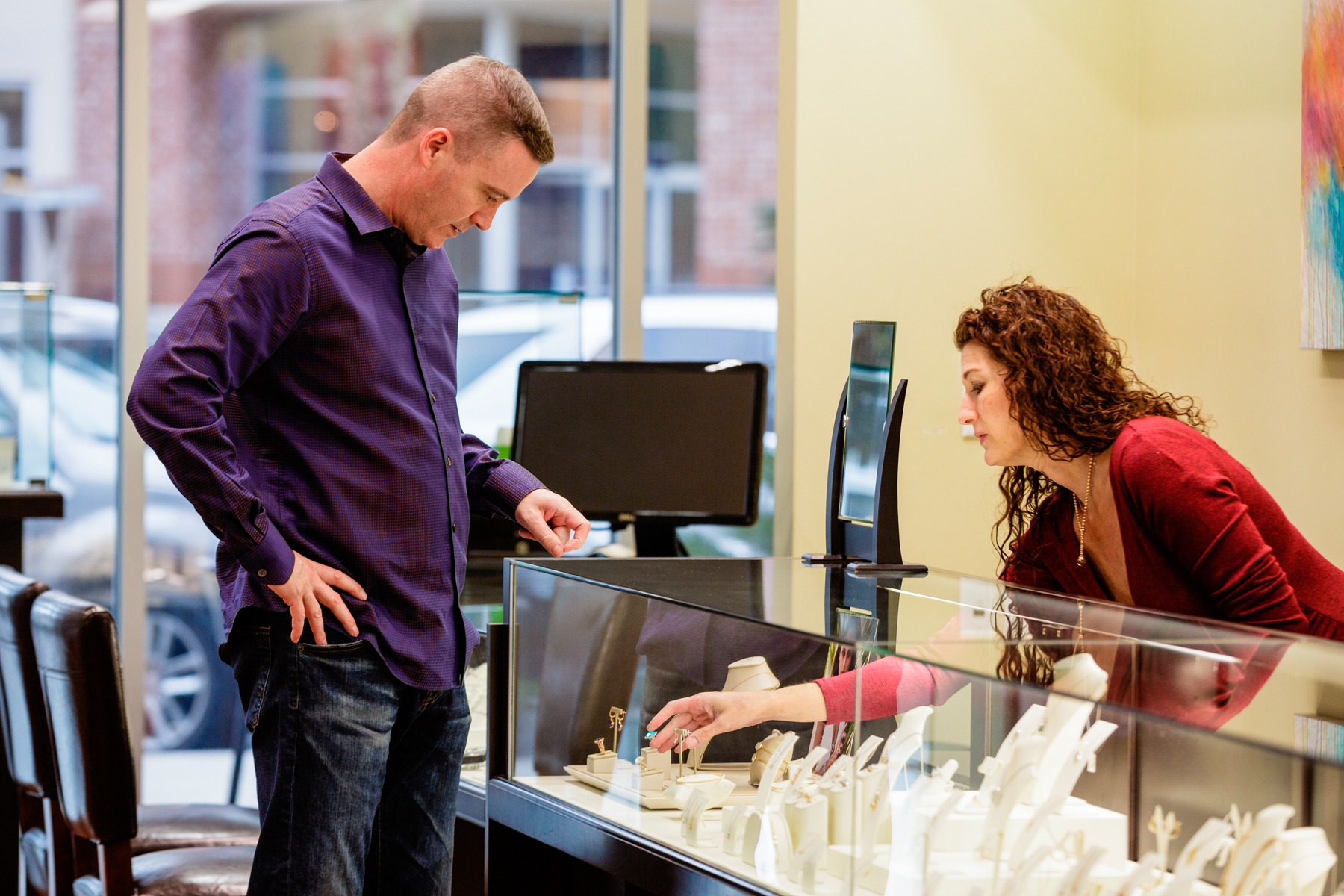 OUR CUSTOMERS SAY IT BEST...
"I absolutely love Matt and Stacy Lang at Lang Jewelers! Whatever your jewelry needs are, they can help. They keep a really beautiful and diverse selection of jewelry in their store, but if you don't find what you're looking for, ask Matt to show you some of the custom work he's done - he's AMAZING! He can also repair your jewelry (and watches), as well as restore antique pieces. If all of that wasn't enough, they deliver everything with top-notch customer service. Every time you walk into the store you're greeted warmly, and treated like their top priority. I just can't imagine going anywhere else, and I recommend them to everyone I know! If you're looking for the perfect gift, do yourself a favor and go to Lang Jewelers."
-Chris Wells
"Thank you Matt and staff for the awesome job of sizing my star garnet ring. This proved to be a difficult task but Matt presented several options as to how to accomplish the end result. I felt comforted in the time he took to explain the complexity of dealing with this stone and what could possibly go wrong, rather than just attempting something that could possibly cause damage. I live in Dunnellon and yes, there are jewelers in Marion County, but Lang's is worth the drive."
-Laverne Gaines
"We always have a great experience with Lang Jewelers from buying a quick gift to appraising old family heirlooms. Stacy and Matt take great care to be sure we walk out feeling very taken care if. Unique jewelry at a variety of prices. Highly recommend!"
-Carol Doak
"My fiancé is in love with her custom ring. Knowledgeable, skilled jewelers, dealing only in high quality products, while providing an elite customer service experience. Lang Jewelers will have my business for a long time to come."
-Andrew Poe